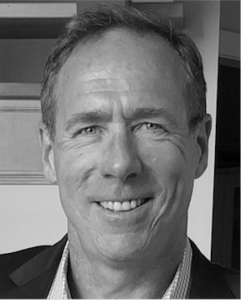 Boyd Liski has been transforming business to win for over 25 years. As CEO & Founder of Iksil Group Inc. and CEO & co-creator of FOCUS Selling Systems, he leads a boutique firm specializing in strategic B2B investing, business transformation & coaching, exit planning and sales & marketing consultation. Boyd Liski brings extensive sales know-how with a track record to create commercial success and transport brand value to market by identifying and exploiting sales growth opportunities, opening new markets and accounts, and leveraging technology to gain advantage over competitors.
Boyd Liski works directly with his clients and their leadership teams, empowering them with proven results-based systems to operate - strategically and tactically - engaging in opportunities and producing wins. Through his growth engagements, Boyd Liski has won business in every state and province across North America; intimately involved in countless acquisition, integration, growth and exit plans. His experience includes working cross many industries - from cloud computing, e-commerce, printing & communication, real estate, retail & direct selling, publishing, housing & commercial construction, direct marketing, manufacturing, software development, accounting & financial services; plus, many others.
His areas of distinct focus include revenue & sales operating systems, sales training and all aspects of go-to-win initiatives including strategy development, execution and exit planning. Over the past two decades, the Liski brothers built FOCUS Selling Systems to be a genuine permanent asset that is designed to systematically differentiate and liberate business owners by implementing and mastering a focused selling system that accentuates non-price position and captures market value, via a honed Sales Force, for sustainable radical results. To reach this, they know that basics of selling must always be refreshed and in FOCU$. Hence, the Sales Refresher was formed!
Boyd Liski has MBA studies from York University in Toronto and is a B. Admin graduate of University of Regina. He is fulfilled father of four as well as a passionate speaker, board facilitator, systems implementer and CEO coach, with a passion for sales! He is in current travels across North America helping businesses capture thy value.
---
3 Ways to Connect with Boyd Liski