"If sales were easy, we wouldn't be busy."
The reality is "Sales" is NOT easy. In fact, it is the most elusive part of a company's success formula. Top sales professionals are the highest paid employees in an organization and often are the highest maintenance employees as well. FOCUS Selling Systems leverages both of these realities and has been developed, tested and refined for over 20 years with a continual focus on converting to sustainable, PROFITABLE SALES GROWTH.
The proven and practical FOCUS Selling Systems (FSS) is not a series of seminars or a compilation of how-to-books. Rather, FSS is a hands-on, reliable and focused sales operating system created specifically for each client. Implemented and mastered, the end result is a predictable larger and more profitable sale.
Given today's competitiveness, a focused and honed, market–aligned sales force is the #1 most effective and efficient resource to capture and monetize corporate value on a predictable, recurring basis.

What is FOCUS Selling Systems all about?
FOCUS Selling Systems makes sales easy by mastering the most elusive part of a company's success formula. We implement today's #1 most effective and efficient resource to capture and monetize corporate value on a predictable, recurring basis...a focused and competitive, market–aligned sales force. 
We are an immersion-based, implementation project that was developed over decades by proven successful sales leaders for the development of a sales champion. FOCUS Selling Systems works by its foundation in which that builds 100% on F-O-C-U-S.
FOCUS Selling Systems sales operating system is a factual permanent asset that is designed to systematically differentiate and liberate business owners by implementing and mastering a focused selling system that accentuates nonprice position and captures market value, via a honed Sales Force, for sustainable radical results.
The system contains a full set of clear beliefs and hands-on tools that have helped many businesses get what they want from their transformation. By mastering and immersing yourself with FOCUS Selling Systems, sales teams of growth-oriented companies systematically and develop.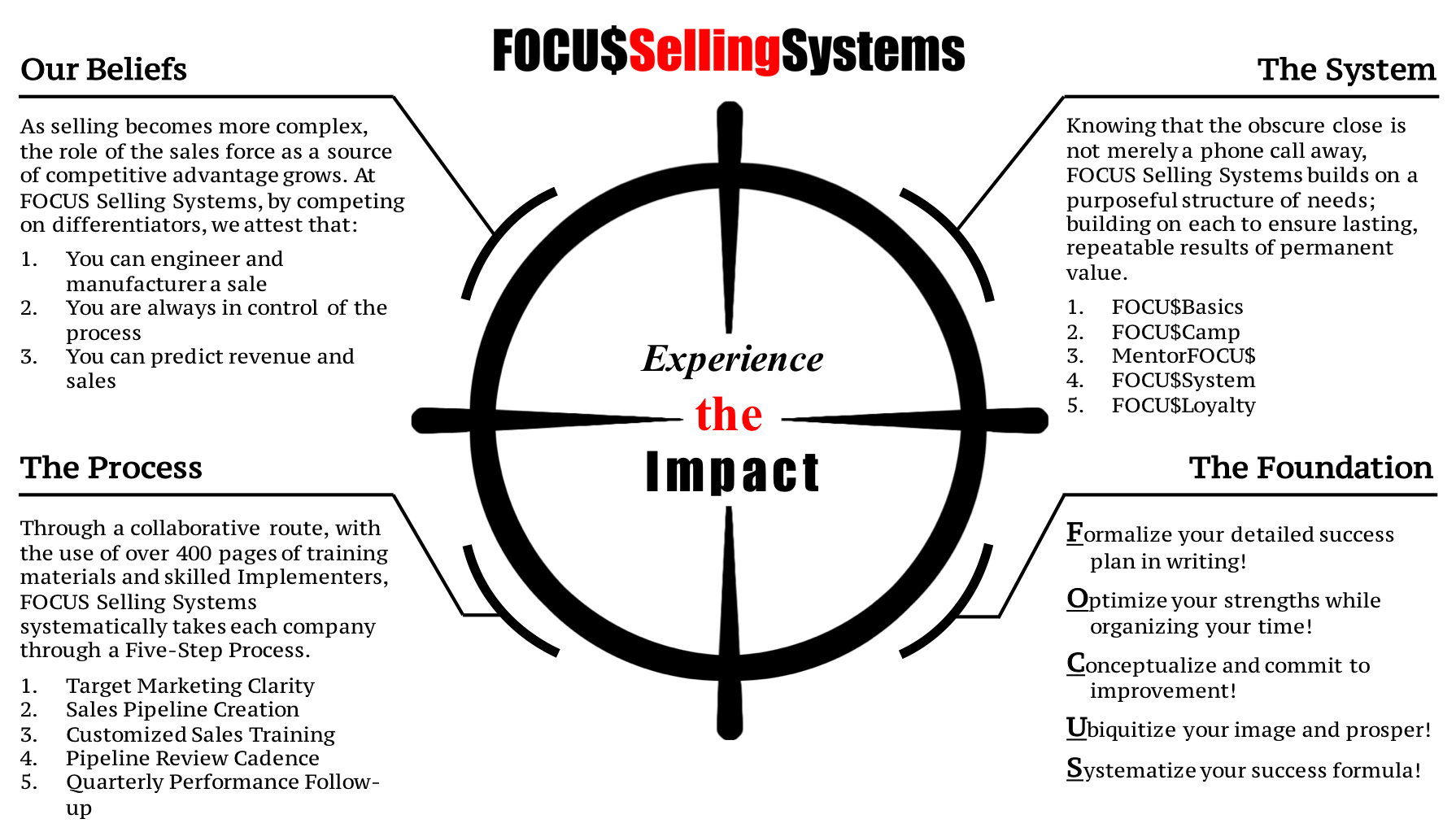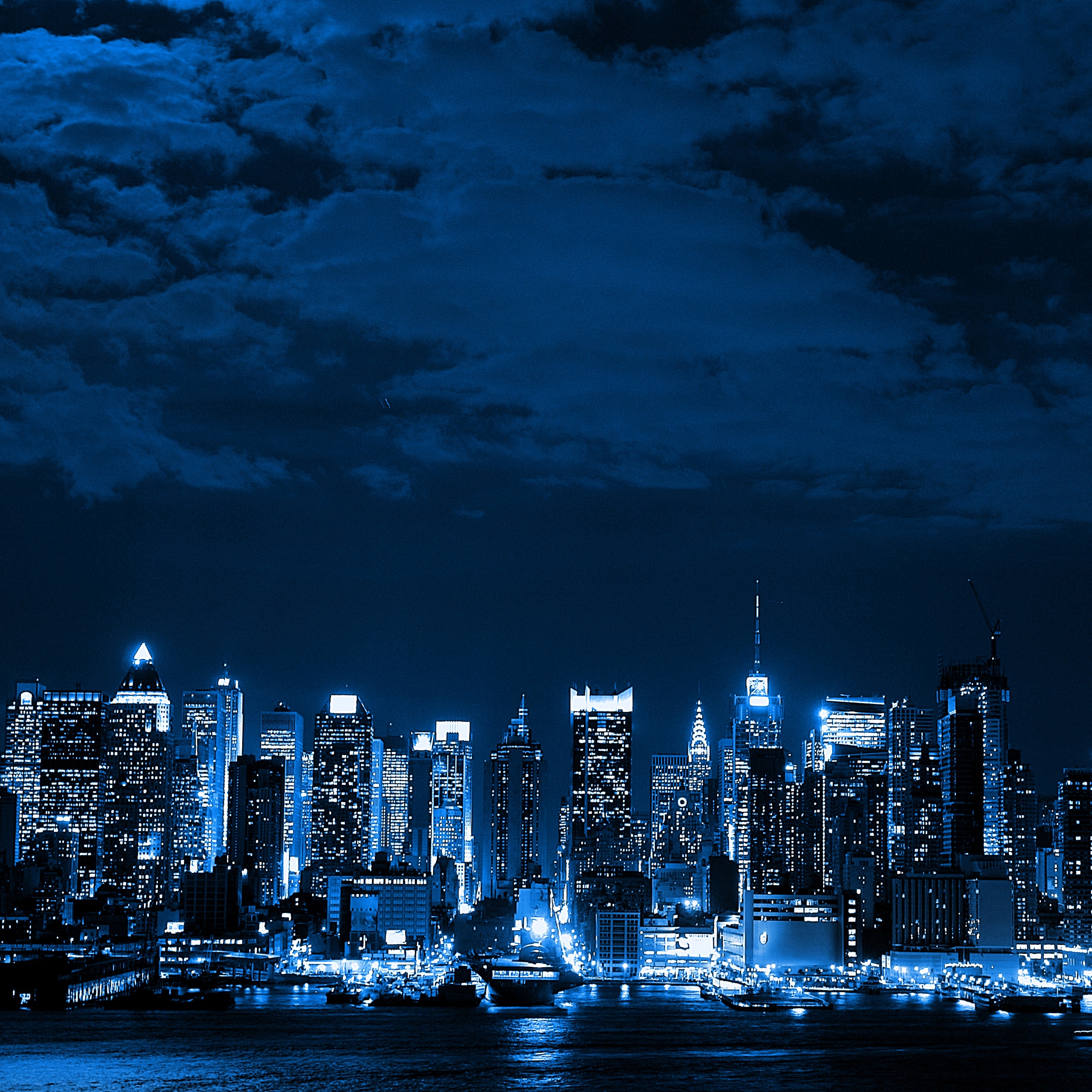 Read The Sales Refresher Today

Get Fast, Measurable Results From The Sales Refresher For FREE! (Just Cover SHIPPING!)
Build a sales force that looks better, converts higher, and makes more money while using less precious time. Or dominate your office, remove the nervousness and doubt that comes with expanding your client base, and transform your "personal economy" forever.

Take a look at what people are saying about us
We don't need to toot our own horn here. There are too many six figure Presidents, CEOs, all-star sales managers, and voracious readers that love our teachings and are putting them into action! 
Lisa Shepherd
CEO & Founder of The Mezzanine Group
"I've read a lot of sales and marketing books and the Sales Refresher is on my 'all time best' list. It's clear and concise, packed with knowledge and years of experience, and -most importantly- it lays out practical ways to create an effective sales team and process. It's a great resource for every business owner looking to accelerate the success of their sales organization."
Alain Valdes
CEO, Ultra-Span Technologies
"The foundation of FOCU$Selling is the primary component to our sales department's transformation and has been a critical success factor for our business. By immersing ourselves to master the process, our target prospect is now clear and our customers' approach on-point. Amazing results – global markets were captured, revenue more than doubled while our sales force was refined into a focused, motivated and profit generating asset. Our market shared has tripled in our primary markets! The process is completely sustainable and engineered with effectiveness; results just keep getting better with much more satisfied customers."
Kevin Small
President & CEO, Agri-Fresh Transportation
"Once we got fully immersed with FOCU$SellingSystems's program, it added the go-to-market ingredient we were missing. Its right on-point and impressive! Their audited foundation on F-O-C-U-S and rigorous training and coaching positioned us more effectively to hone in on our strategic goals and win!  We are now hiring the right sales people and growing our customer base with more meaningful insights for all.  With the immersion of the FSS selling system, we continue to have sustained, radical results."
Christian Dandeneau
CEO & Co-Founder, ID Fusion Software
"FOCU$SellingSystems has impacted our business significantly.  It transformed our entire sales department resulting in a targeted approach to win the right business for us and our clients. With the implementation of FSS, we got the market clarity we were after, allowing us to see clearly which direction we were heading in. Our sales team also got the boost it needed with a thorough sales operating system keeping them refined and recharged. Now as an asset, we were able to equip our sales team with the necessary skills and tools for success. We are now systematically opening new markets and building better client relationships with a more helpful frontline."
Scot Speiser
Vice President of Business Development, CapriCMW Insurance
"We are actually surprised at how well the FOCU$SellingSystems program is being accepted by our team.  We have a wide range of ages and experience and unlike anything we have tried before, FOCU$Camp brings something for each person.  In fact, having Brad speak at our annual kick-off session was a huge win.  Even the biggest skeptics were fixated on what was being presented and he set them up for the next two days of learning in a way that far exceeded our expectations.  Well worth the investment!"
Peter Maconachie
President, Postime Signs
"What a powerful playbook. Following the proven process and its precision was a game-changer in our business – both the top and bottom lines. This field-tested playbook is right on-point. It shows you exactly how to attack and win your ideal sales, again and again. Bravo to the Liski's on this must read for all who make a living by selling! "
Anders Boulanger
CEO & Founder, The Infotainers
"Brad and Boyd created a masterful sales playbook in The Sales Refresher that pinpoints the sales qualities and tactics that sales professionals need for success. A thoroughly impactful read! This book should be owned and mastered by anyone who is serious about a sales career."
Michelle Lalonde
President, Tiber River Naturals
"The Sales Refresher is thorough and easy to read with processes, tips and tools that can turn your frontline into a high performing, wildly successful sales force. The content is clear, easy to understand and actionable so even the beginner can master and get out of the gate running. Every Sales Account Manager and leader of a sales team, must read this book!"
Dr. Peter Legge
Chairman/CEO/Publisher, Canada Wide Media
"If you want to grow your personal business or even your sales staff, buy this book, read it, and re-learn some old skills and make them new. The Sales Refresher will help you understand the value of time, the importance of prospecting, dealing with objections, establishing clear objectives and even using social media effectively. The book is clearly written and will help you as it helped me."
Drew Beal
Account Executive, PointClickCare

 
"The Sales Refresher is an exceptional and impactful read. It is not only geared for sales people but for anyone looking to brush up on their sales skills and wanting to become a true sales champion. The title speaks for itself, undoubtedly captures the value of selling by being on-point and precise in a fast-paced sales environment."
Bjorn Frohnsdorf
Managing Partner, Schooley Mitchell
"The perfect book for all sales people. It will work for the new sales person just starting out through to the top sales professionals of the largest corporations in the world."


Over

ROI

In

Base

"In the Champion's mind he is never ahead. He distorts reality to serve his competitive purpose. He is always coming from behind, even when the score indicates he is destroying his opponent."
Book today with one of our Resultants

 
To Learn More About Our Sales Operating System or to Schedule a Time to Discuss Your Sales Needs, Click on the HELP Button or Call Us at 1-800-701-6875.