Monetize, Optimize, and Capture Your Value.
What Is FOCUS Selling Systems?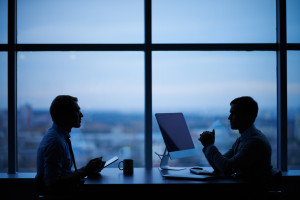 We make sales easy by mastering the most elusive part of a company's success formula. Top sales professionals are the highest paid employees in an organization and often are the highest maintenance employees as well. FOCUS Selling Systems leverages both of these realities and has been developed, tested and refined for over 20 years with a continual focus on converting to sustainable, PROFITABLE SALES GROWTH.
The proven and practical FOCUS Selling Systems (FSS) is not a series of seminars or a compilation of how-to-books. Rather, FSS is a hands-on, reliable and focused sales operating system created specifically for each client. Implemented and mastered, the end result is a predictable larger and more profitable sale.

We implement today's #1 most effective and efficient resource to capture and monetize corporate value on a predictable, recurring basis...a focused and competitive, market–aligned sales force.
Explore The Power Of FOCUS Selling Systems
---
Obtain our Transformation Methods
Look at the module that can set your sales towards a new Supremacy of Self-Management.
Unlock our Analyze & Align Methods 



Learn to get Target Market Clarity and select a niche and to get rich with sweet spot definitions.  
Explore The Power Of FOCUS Selling Systems
---
Master our Target & Training Methods
Look at your training in a whole new way - through Six Critical Selling Skills.

Learn our Coach & Customize Method
Understand the power of cadence and compass checking and the Salesperson's Survival Kit.
Book today with one our Resultants

 
To Learn More About Our Sales Operating System or to Schedule a Time to Discuss Your Sales Needs, Click on the HELP Button Or Call Us at 1-800-701-6875.